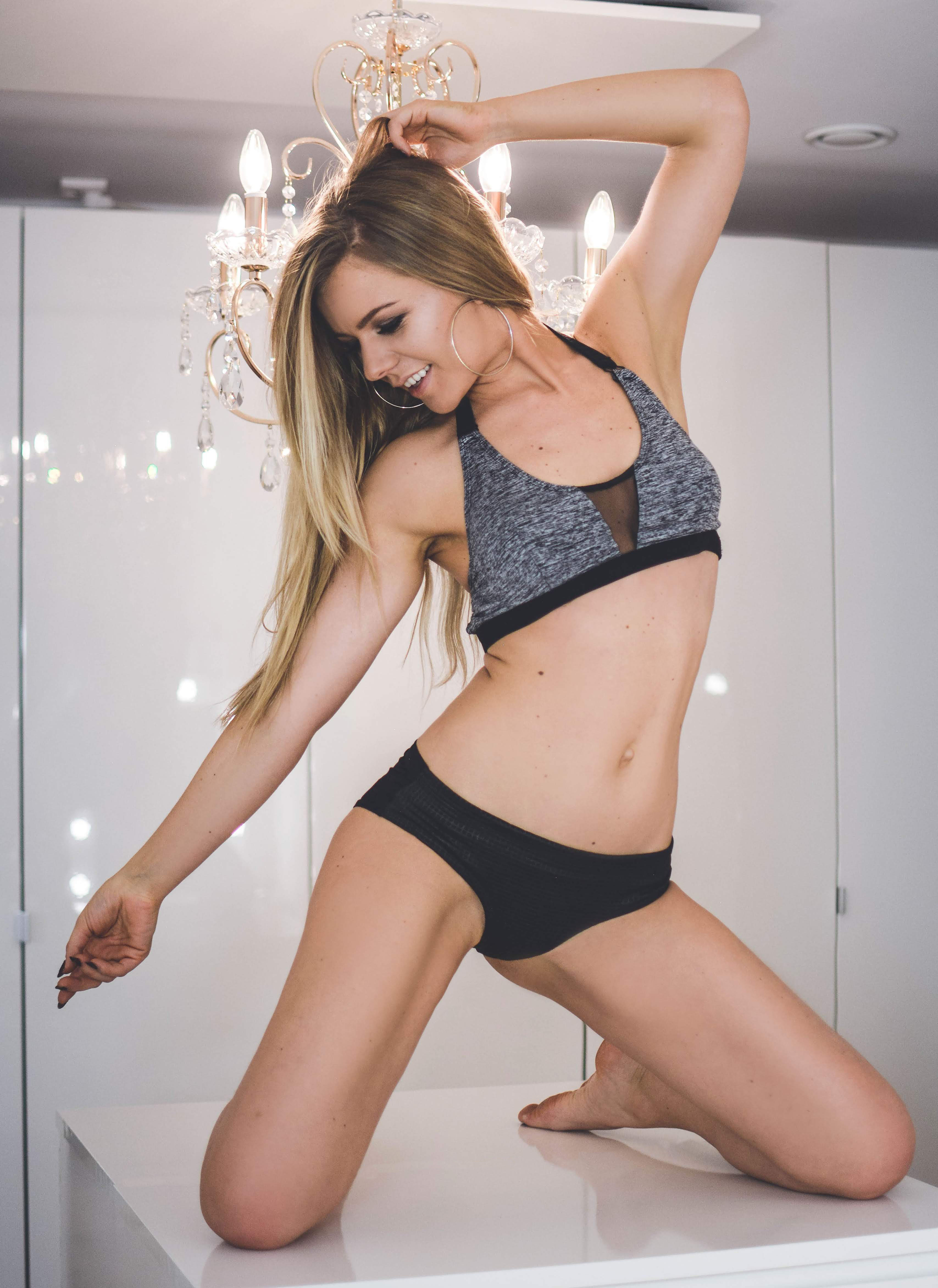 CLASSIC LOW RATE POLE DANCE SHORTS LARA is the "little black dress" in our edition :). The entire front is lined, thanks to which, despite the skimpy cut, we guarantee that you will feel confident and comfortable! The material has been impregnated with nano silver, which makes it bactericidal. The LARA model will perfectly emphasize your figure. Sewn in an exceptionally original cut, thanks to their precise design, they do not move or stick out. Fashionable cut will give you spice that will make you look really sexy during training. And when you combine them with our belts, a sexy firecracker will be created that is not enough! This is how? Interested? Find out more about the details:
Breathable sports fabric,
With flecks of silver
Trendy pattern,
Nice in touch material,
Hand wash in lukewarm water,
If the given size does not suit you, please contact us to choose the right size for you: info@hash-store.com
In the absence of goods in stock, the production time is usually 2-3 working days and a maximum of 10 working days
If you dream of other colors or some kind of replacement, or maybe you want to add personalized graphics / inscription or your school's logo?
Write to us: info@hash-store.com
We do impossible things right away for miracles you have to wait a bit :)
We make every effort to ensure that the colors displayed on the screen reflect the colors of our products. Both the colors of individual materials and the colors in the photos may differ from the actual ones - this is due to the variety of available computer equipment and different batches of material from which they were made.