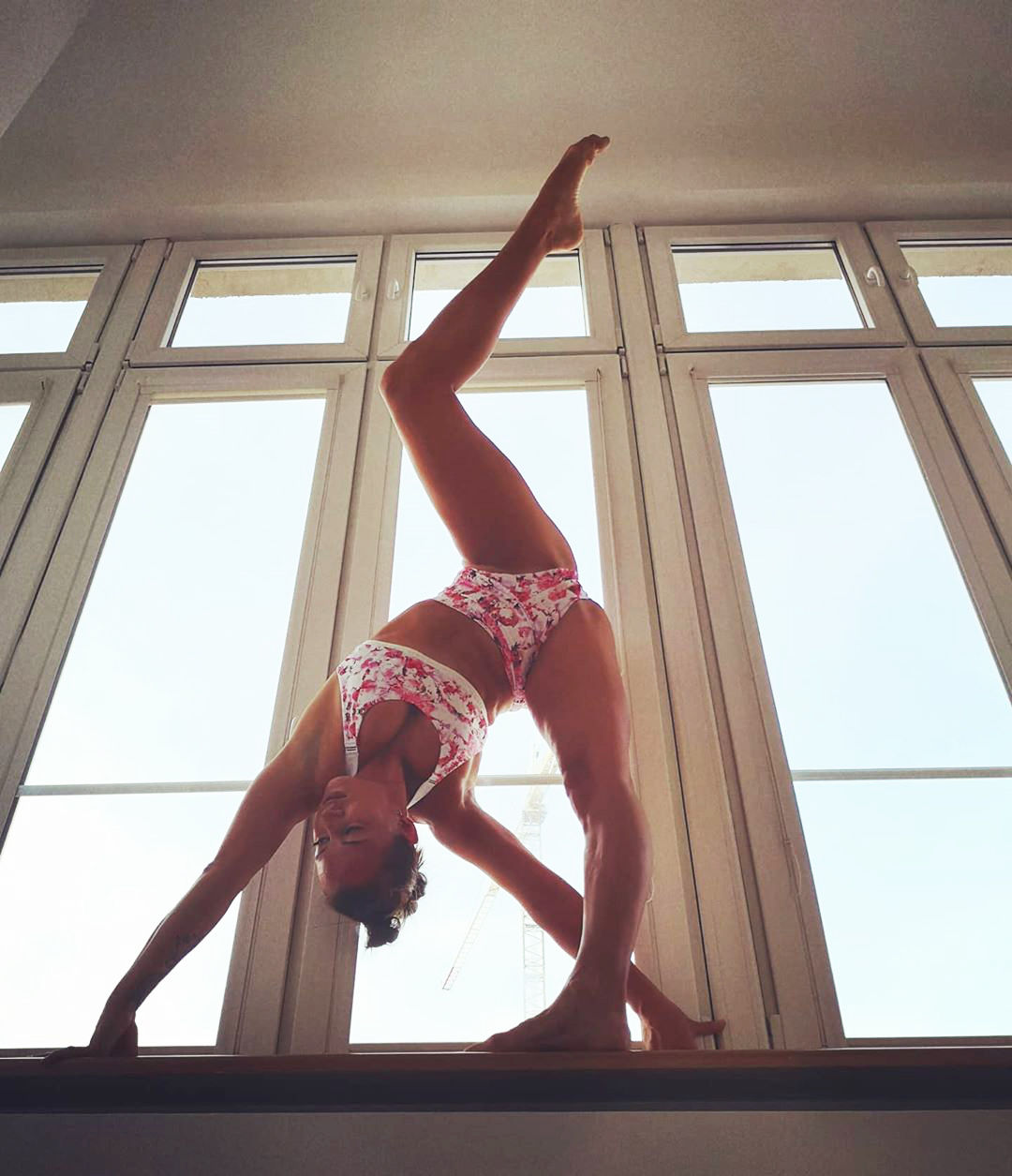 Do you agree with us that pole dance shorts must be comfortable and fit perfectly on your figure? Otherwise they will lie, but… in the wardrobe! That is why we have designed extremely comfortable panties, which are your number 1! They will perfectly emphasize not only your strengths. If you want to look great while exercising, you've come to the right place! VIRGIN SHORTS are the best choice - and if you prefer the version cut on the buttocks, write in the comments to the order :) Minimalist design combined with good quality material gives the WOW effect. But you don't have to believe us, check it out for yourself!
• High waist
• Built-up pit
• Lovely design
• Nice-to-touch material that works with the body,
• Polish production material,
• Hand wash in lukewarm water,
• If the given size does not suit you, please contact us to choose the right size for you: info@hash-store.com
• In the absence of goods in stock, the production time is usually 2-3 working days and a maximum of 10 working days.
Email us: info@hash-store.com
We do impossible things right away for miracles you have to wait a bit :)
If you dream of other colors or some kind of replacement, or maybe you want to add personalized graphics / inscription or your school's logo?
Write to us: info@hash-store.com
We do impossible things right away for miracles you have to wait a bit :)
We make every effort to ensure that the colors displayed on the screen reflect the colors of our products. Both the colors of individual materials and the colors in the photos may differ from the actual ones - this is due to the variety of available computer equipment and different batches of material from which they were made.