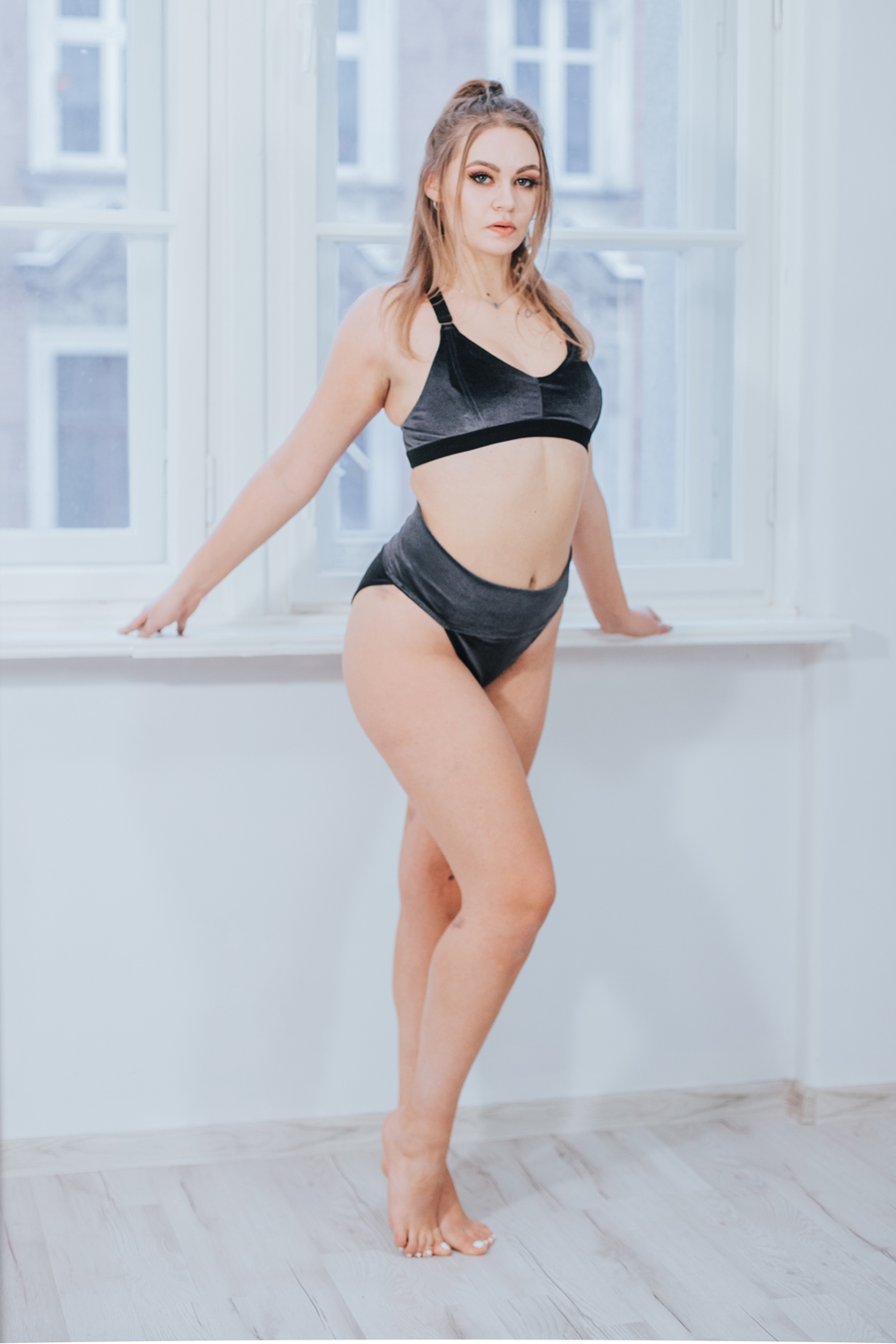 TOP LARA = balanced look? Nothing could be more wrong! Inspired by a minimalist trend, which is very noticeable in great fashion, but also in the gym. Interesting cuts give character and fit perfectly on both larger and smaller breasts. However, the uniform color makes the whole interesting but not overcomplicated. Also perfect for gyms, instead of a standard sports bra. Perfectly holds the bust, very comfortable. Get the details: • Minimalistic design
Nice-to-touch material that works with the body,
Hand wash in lukewarm water,
If the given size does not suit you, please contact us to choose the right size for you: info@hash-store.com
Production time usually 2-3 working days and a maximum of 10 working days.
If you dream of other colors or some kind of replacement, or maybe you want to add personalized graphics / inscription or your school's logo?
Write to us: info@hash-store.com We do impossible things right away for miracles you have to wait a bit
HAND WASH IN LUKEWARM WATER
| Size | size under bust | size bust |
| --- | --- | --- |
| XXS - A/B | 63-67 | 77-81 |
| XS - A/B | 67-72 | 82-86 |
| XS - C/D | 67-72 | 86-90 |
| XS - E/F | 67-72 | 90-94 |
| S - A/B | 73-77 | 84-87 |
| S - C/D | 73-77 | 88-95 |
| S - E/F | 73-77 | 95-99 |
| M - A/B | 78-82 | 92-96 |
| M - C/D | 78-82 | 96-100 |
| M - E/F | 78-82 | 100-104 |
| L A/B | 83-87 | 97-101 |
| L - C/D | 83-87 | 101-105 |
| L - E/F | 83-87 | 105-109 |
| XL - C/D | 88-92 | 106-110 |
| XL - E/F | 88-92 | 110-114 |
| XXL - C/D | 93-97 | 111-115 |
| XXL - E/F | 93-97 | 115-119 |