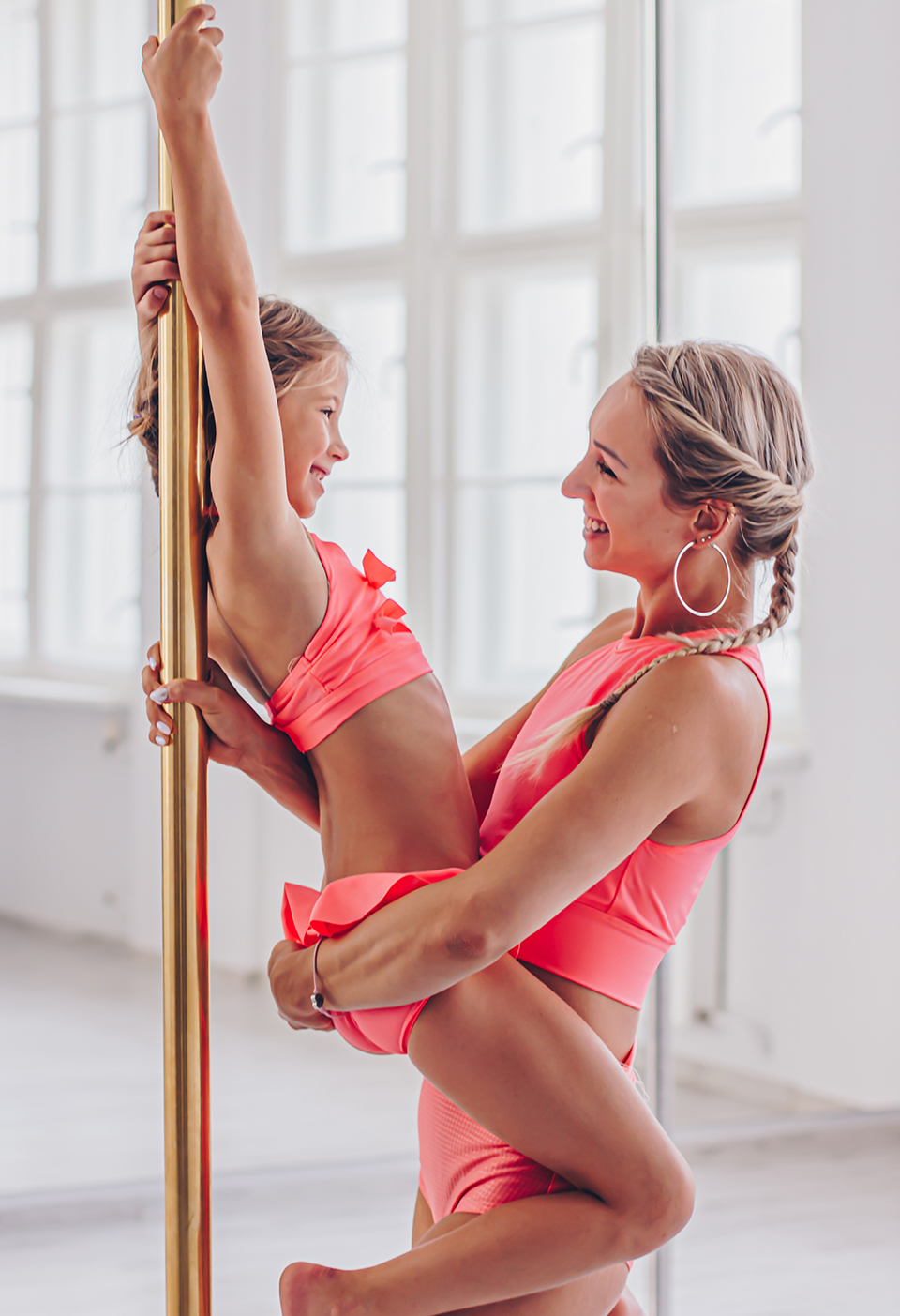 I present to you our announcement of the children's collection! Here, the most charming coral set, panties with a frill, and a top with bows. I don't know about you, but I can't see how wonderfully she presents to Natalka. It's not just any pole dance outfit for kids, it's an outfit made with pure passion and love put into every design, cut and seam so that your kids (and you with them) can sweat like a star shining in the sky!
Change to any other color - no extra cost
Lovely design
Ability to change color
Sports Lycra
Wash on a delicate setting in lukewarm water,
If the given size does not suit you, please contact us to choose the right size for you: info@hash-store.com
In the absence of goods in stock, production time is usually 2-3 working days and a maximum of 10 working days.


If you dream of other colors or some kind of replacement, or maybe you want to add personalized graphics / inscription or your school's logo?
Write to us: info@hash-store.com
We do impossible things right away for miracles you have to wait a bit :)
HAND WASH IN LUKEWARM WATER