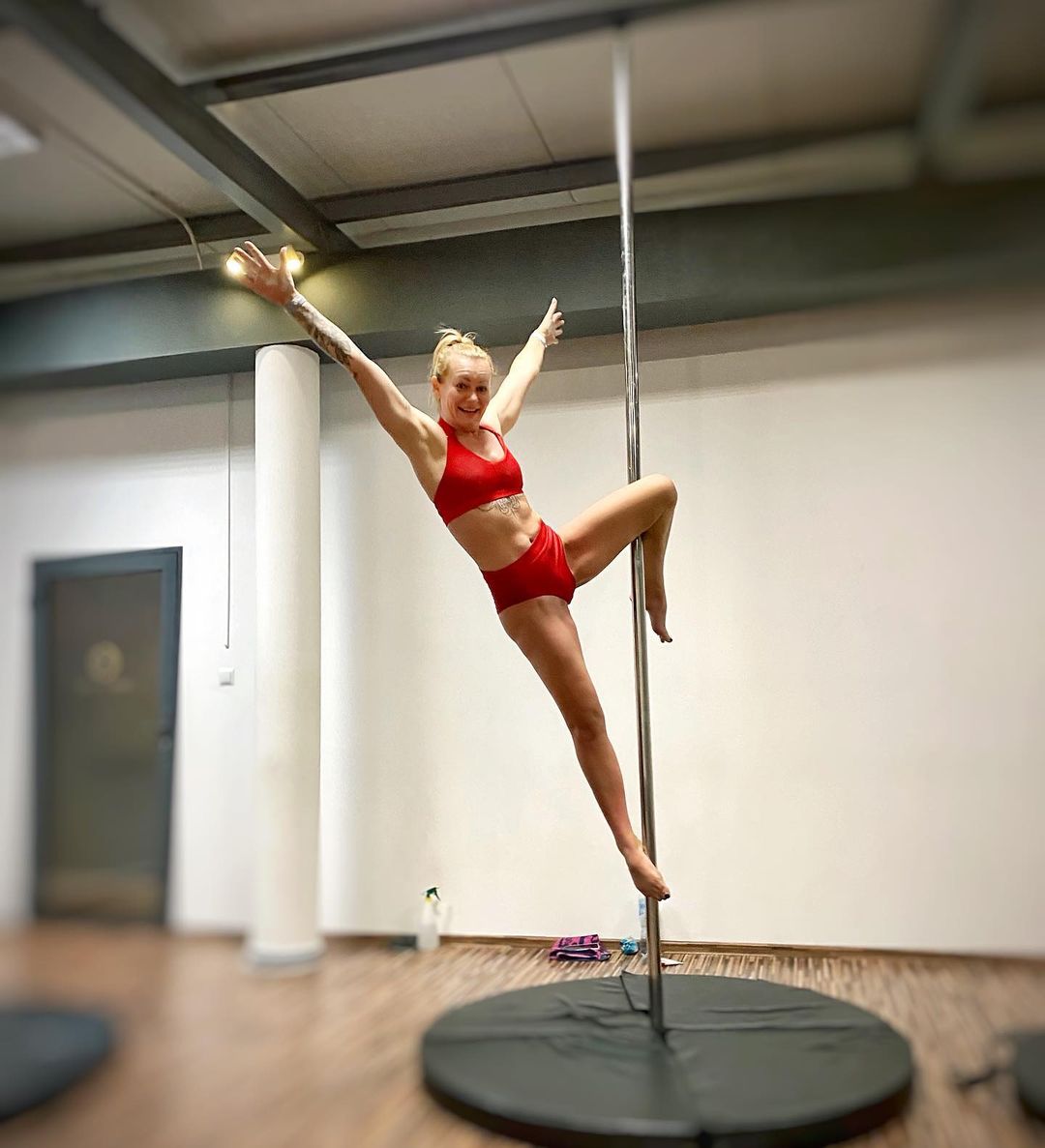 RED HIGH WAIST SHORTS FOR POLE DANCE VIRGIN (version cut on the buttocks) - this is a "little red" in the wardrobe of every poledancer! This time in our literally red diamonds! Do you agree with us that pole dance shorts must be comfortable and fit perfectly? Otherwise they will lie, but… in the wardrobe! That is why we have designed extremely comfortable panties, which are your number 1! They will perfectly emphasize not only your strengths. Their flexible material has one more advantage - the material (smooth red) is recycled!      
TOP KIM RED DIAMOND this time in the red version is one of our bestsellers! Why? Not only is it extremely comfortable, it also fits the body perfectly. You can wear it not only for pole dance, but also for yoga or the gym! Our proprietary, soft rubbers do not bite and are very flexible, ensuring comfort during training, as well as when putting on and taking off this top. As you can see, only advantages that are difficult to argue with. Oh, and one more thing: this sexy top will give you energy and confidence - we know something about it! But you don't have to believe us, see for yourself.  
If you have full breasts, write to us and we will advise you on what to do to make the exercise a pleasure, without constantly adjusting your bra :)  
Find out more about pole dance panties:  
Breathable sports material,
The material is embossed in squares on the front
recycled material on the back
Slimming cut
Nice in touch
Hand wash in lukewarm water,
If the given size does not suit you, please contact us to choose the right size for you: info@hash-store.com In the absence of goods in stock,
the production time is usually 2-3 days, and a maximum of 10 working days
In the photo @mama_na_silownia  
If you dream of other colors or some kind of replacement, or maybe you want to add personalized graphics / inscription or the logo of your school?  
Email us: info@hash-store.com We do impossible things right away for miracles you have to wait a bit :)
HAND WASH IN LUKEWARM WATER