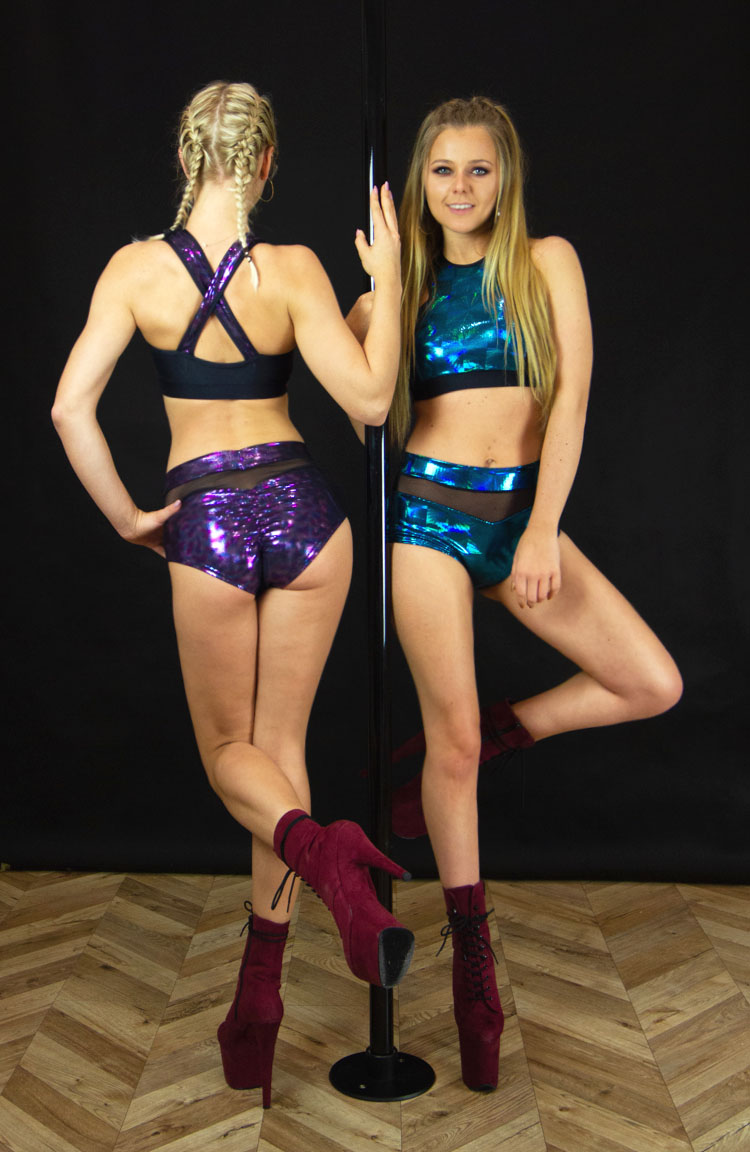 GRUNGE pole dance shorts are 100% spice and comfort. When you look in the mirror after wearing them, you'll know that this is it. Love at first insertion. Advantages? Shorts perfectly emphasize the figure, do not stick out, and the soft, elastic material guarantees resistance to abrasions and tearing. This is how? Will you start paving the way with Hash?
NOTE , the lamellar plate / mirror material is pleasant to the touch and does not "bite" but has less ductility than the rest of the materials, so we advise you to take a larger size. p>
Find out more about pole dance panties:
Breathable sports fabric,
Slimming design
Nice touch
Hand wash in lukewarm water,
If the given size does not suit you, please contact us to choose the right size for you: info@hash-store.com
In the absence of goods in stock, the production time is usually 3-4 working days and a maximum of 10 working days
If you dream of other colors or some kind of replacement, or maybe you want to add personalized graphics / inscription or your school's logo?
Write to us: info@hash-store.com
We do impossible things right away for miracles you have to wait a bit :)
HAND WASH IN SUMMER WATER
Decoration

:

DUŻY BIUST

,

MAŁY BIUST

,

RAMIĄCZKA NA KRZYŻ