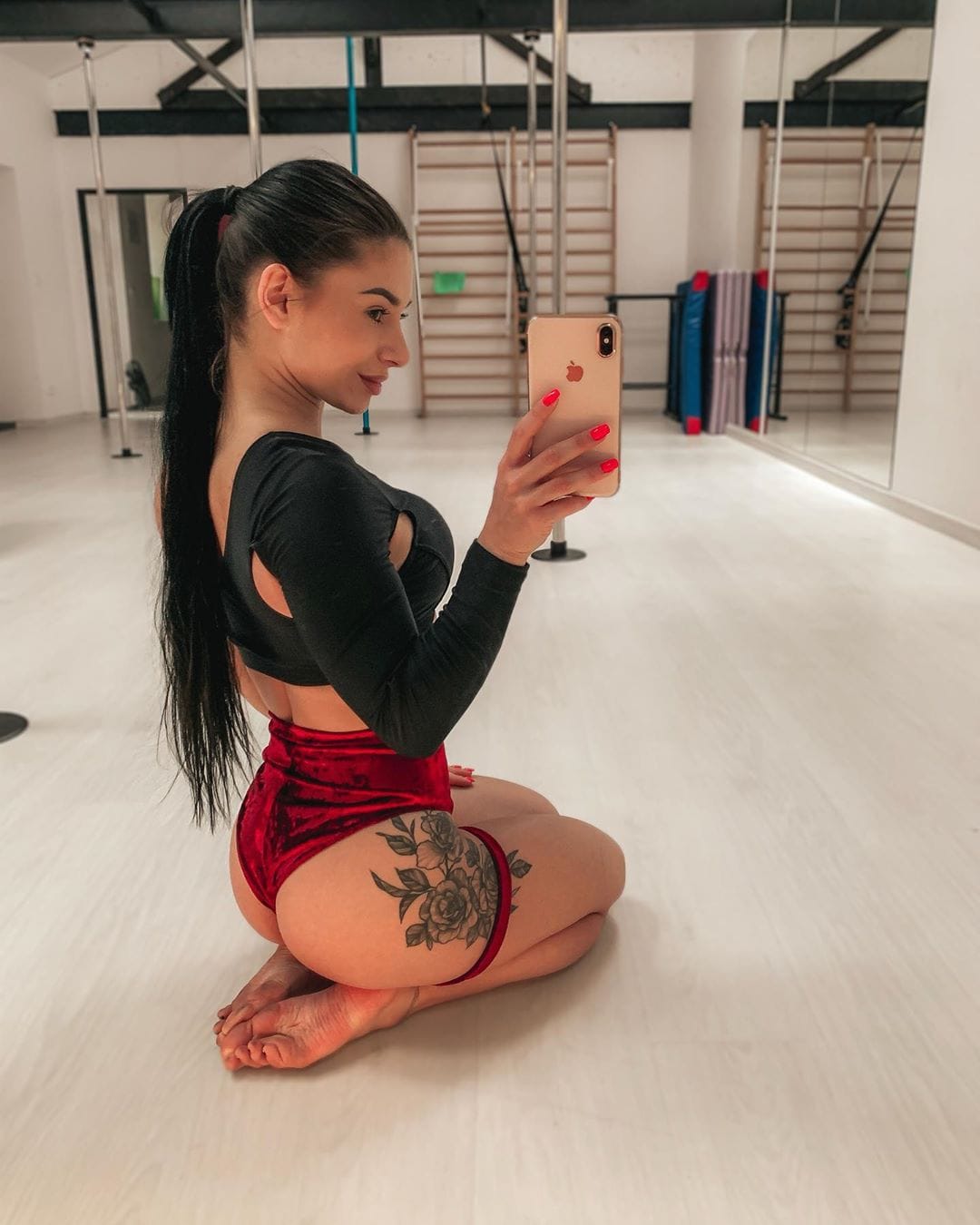 Top GRUNGE that's it! Why? Not only does it have special cuts so as not to lose grip, it also fits perfectly on the figure. It is pleasant to the touch and you can wear it not only for gymnastics! As you can see, only advantages that are difficult to argue with. Oh, and one more thing: this sexy top will give you energy and confidence - we know something about it! But you don't have to believe us, see for yourself.
Find out more about the pole dance top:
• One shoulder top
• On request, we can produce long sleeves without cutouts
• Basic color black, inserts: shiny gold-black, green-blue,
• purple-pink and white-gold • Pleasant to the touch certified material
• Material produced in the EU • Hand-sewn in Wrocław
• In the absence of goods in stock, the production time is usually 2-3 working days, and a maximum of 10 working days  
If you dream of other colors or some kind of replacement, or maybe you want to add a personalized graphic / inscription or the logo of your school?  
Email us: info@hash-store.com We do impossible things right away for miracles you have to wait a bit
HAND WASH IN LUKEWARM WATER
Decoration

:

DUŻY BIUST

,

MAŁY BIUST

,

NA JEDNO RAMIĘ

,

DECORATIVE INSERT
| Size | | |
| --- | --- | --- |
| XXS - A/B | | |
| XS - A/B | | |
| XS - C/D | | |
| XS - E/F | | |
| S - A/B | | |
| S - C/D | | |
| S - E/F | | |
| M - A/B | | |
| M - C/D | | |
| M - E/F | | |
| L - C/D | | |
| L - E/F | | |
| XL - C/D | | |
| XL - E/F | | |
| XXL - C/D | | |
| XXL - E/F | | |