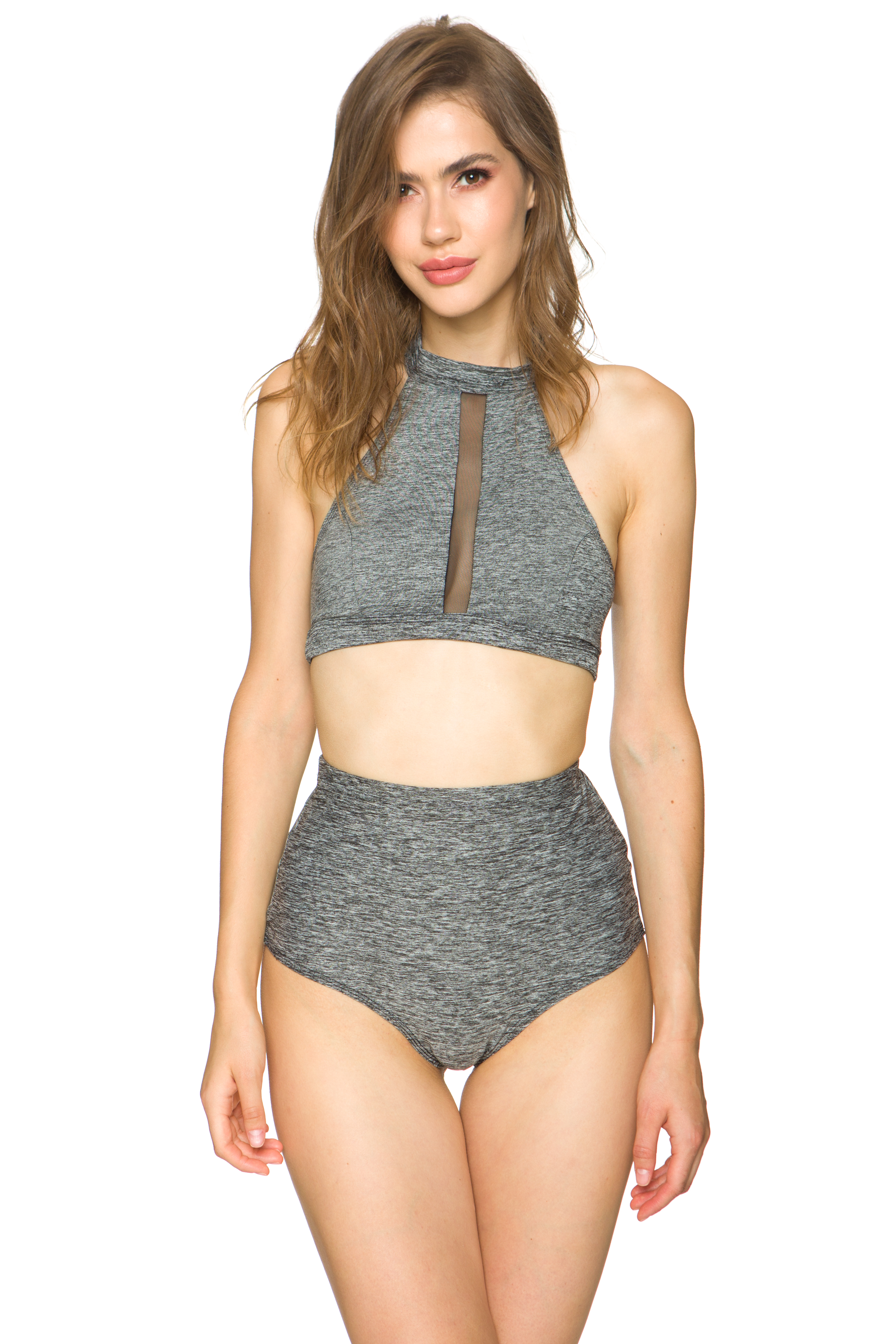 TOP STRAP MELANGE, THIS IS OUR BESTSELLER NO.1. Soft to the touch and very comfortable material, it allows you to focus only on training. The subtle mesh adds a bit of spice, which makes the STRAP top subtlety and optically slims. The material of Polish production is very durable, very flexible, it works with the body, thanks to which it will allow you to perform many exercises. The material adapts perfectly to the body. Thanks to its precise construction, it does not move or stick out. This is how? Interested? Find out more about the details:
Breathable, water-absorbing sports fabric
Trendy pattern,
Nice material that works with the body,

Micropolyester knit,

Hand wash in lukewarm water,
If the given size does not suit you, please contact us to choose the right size for you: info@hash-store.com
In the absence of goods in stock, the production time is usually 2-3 working days and a maximum of 10 working days.


If you dream of other colors or some kind of replacement, or maybe you want to add personalized graphics / inscription or your school's logo?
Write to us: info@hash-store.com
We do impossible things right away for miracles you have to wait a bit :)
HAND WASH IN LUKEWARM WATER
| Size | size under bust | size bust |
| --- | --- | --- |
| XXS - A/B | 63-67 | 77-81 |
| XS - A/B | 67-72 | 82-86 |
| XS - C/D | 67-72 | 86-90 |
| XS - E/F | 67-72 | 90-94 |
| S - A/B | 73-77 | 84-87 |
| S - C/D | 73-77 | 88-95 |
| S - E/F | 73-77 | 95-99 |
| M - A/B | 78-82 | 92-96 |
| M - C/D | 78-82 | 96-100 |
| L A/B | 83-87 | 97-101 |