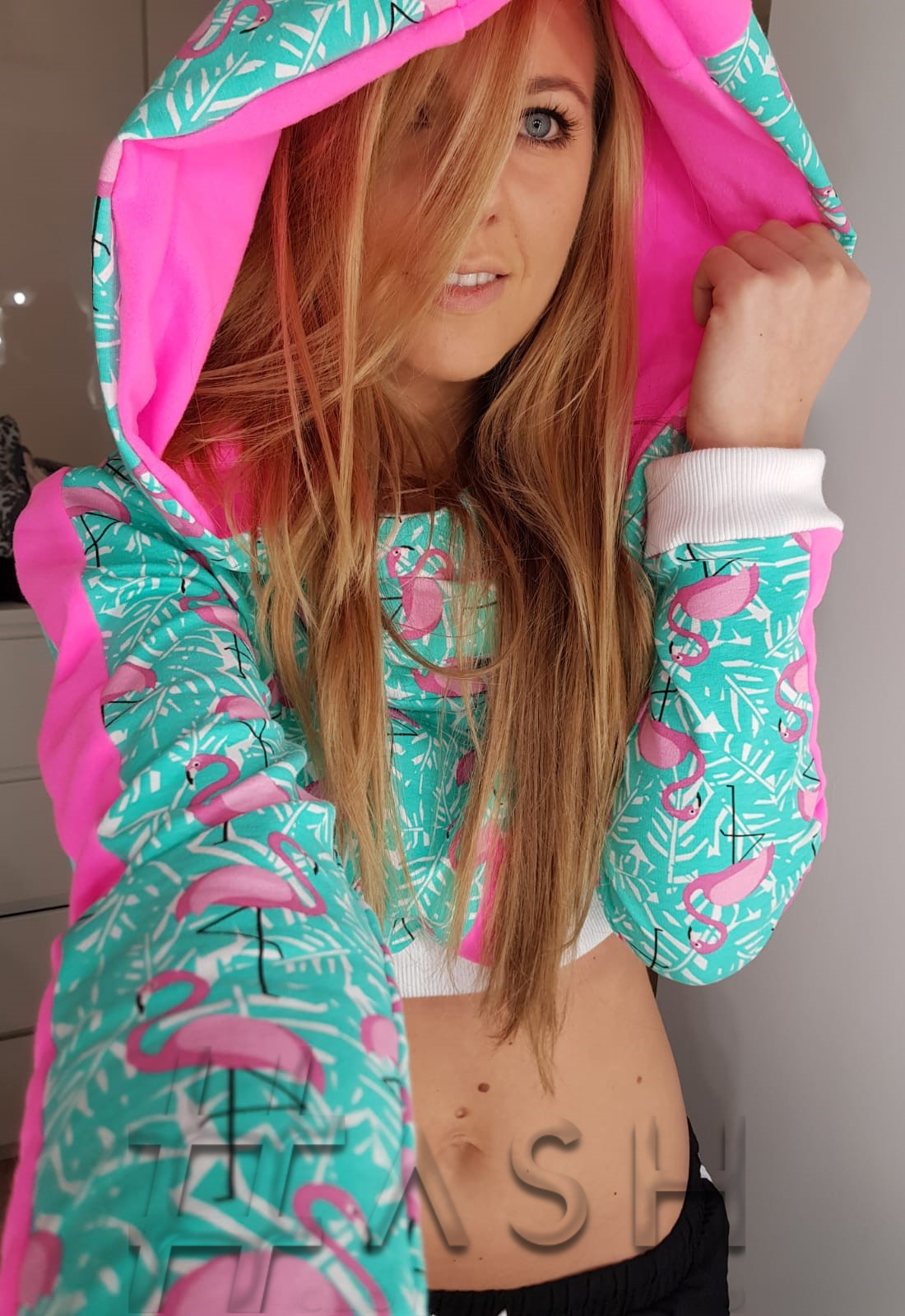 Are you ready for new clothes ?! Because we are! We present you our latest collections, a great CROP HOODIE FLAMING in wonderful colors! The pattern in flamingos will make the entire YEAR feel like you are on vacation! Gloomy day? No chance for training? Here's your solution! Fluorine colors will give you strength and confidence and what a better day and more motivation to exercise is! You can put on your sweatshirt for your everyday stylizations. Meeting with a friend? Party? Put on our CROP HOODIE FLAMING and feel confident as never before! Find out more about the details:
Hoodie
Theme in flamingos
Ideally suited to many everyday stylizations, you can also wear it for training
Must have your wardrobe
Nice to touch material
Hand sewing in Wroclaw
The sweatshirt is sewn in a universal size, if you would like to order it in a different size, please contact: info@hash-store.com
Prać ręcznie
Skorzystaj z porady naszej stylistki
Nie masz czasu na analizowanie kolorów sukienki czy szpilek, możesz skorzystać z naszej pomocy. Po prostu napisz do nas, przygotujemy dla Ciebie ofertę specjalnie.
Napisz do nas